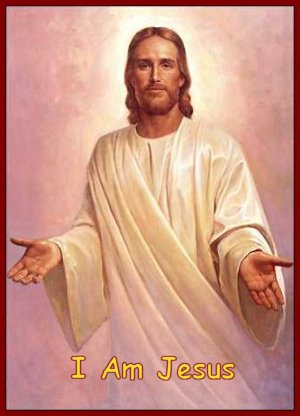 VOICE HEARD FROM HEAVEN.
AMONG the people assembled in the temple were some Greeks, who had come up to worship at the feast.
Having a great desire to see Jesus, they spoke to Philip, a disciple from Bethsaida, and said, "Sir, we would see Jesus." Philip communicated this request to Andrew, and these two disciples went together and told Jesus. Jesus seems to have been contemplating his death, which he knew to be near at hand, and said to them, "Verily, verily, I say unto you, except a corn of wheat fall into the ground and die, it abideth alone; but if it die, it bringeth forth much fruit." Jesus knew that the faith of the disciples was to be severely tested, and he seems to have been preparing their minds for the bitter disappointment which they were so soon to meet. He had just made his triumphal entry into Jerusalem; he had been proclaimed as the "King who cometh in the name of the Lord;" the priests and Pharisees were confounded; and now the Greeks were anxious to see him. It would be natural that their hopes should be raised high; but before this feast should be over, their precious Lord was to be scourged, and nailed to the cross. Their faithfulness was to be tested at the peril of their lives, and perhaps to inspire them with courage he said, "He that loveth his life shall lose it; and he that hateth his life in this world shall keep it unto life eternal. If any man serve me, let him follow me; and where I am, there shall also my servant be: if any man serve me, him will my Father honor."
It appears that our Lord, still further contemplating the anguish and agony that awaited him, began to soliloquize; for he said, "Now is my soul troubled; and what shall I say? Father, save me from this hour: but for this cause came I unto this hour. Father, glorify thy name. Then there came a voice from heaven, saying, I have both glorified it, and will glorify it again. Some of the people who stood by and heard it, said that it thundered; but others said that an angel spoke to him. Jesus then said, This voice came not because of me, but for your sakes." They were to have the most complete evidence that Jesus was the long-looked-for Messiah, the Son of God.
He then continued his discourse, saying, "Now is the judgment of this world: now shall the prince of this world be cast out. And I, if I be lifted up from the earth, will draw all men unto me."
From this evident allusion to the raising of the brazen serpent on the pole in the wilderness, the Jews seemed to understand that he meant to predict his own death upon the cross; for they said, "We have heard out of the law that Christ abideth forever: and how sayest thou, the Son of man must be lifted up? Who is this Son of man?" Knowing that it could do no good to answer their quibbles, Jesus went on warning and instructing such as would heed his words. He said, "Yet a little while is the light with you. Walk while ye have the light, lest darkness come upon you: for he that walketh in darkness knoweth not whither he goeth. While ye have light, believe in the light, that ye may be the children of light." After Jesus had spoken these words, he went from them and hid himself.
Notwithstanding the many wonderful miracles that Jesus performed, there were but few who would believe on him. Thus was fulfilled the prophecy of Isaiah, who said, "Lord, who hath believed our report, and to whom hath the arm of the Lord been revealed?" These people could not believe in Jesus and receive the truth, because they had been blinded by the very light that would have enlightened them if they had been willing to receive it; and their hearts had been made unfeeling by the very experiences that, if properly improved, would have led them to conversion. This was also according to the prediction of Isaiah, when he said, "He hath blinded their eyes, and hardened their heart; that they should not see with their eyes, nor understand with their heart, and be converted, and I should heal them. Nevertheless, among the chief rulers also many believed on him; but because of the Pharisees they did not confess him, lest they should be put out of the synagogue: for they loved the praise of men more than the praise of God.
"Jesus cried and said, He that believeth on me, believeth not on me, but on him that sent me. And he that seeth me seeth him that sent me. I am come a light into the world, that whosoever believeth on me should not abide in darkness. And if any man hear my words, and believe not, I judge him not: for I came not to judge the world, but to save the world.
He that rejecteth me, and receiveth not my words, hath one that judgeth him: the word that I have spoken, the same shall judge him in the last day. For I have not spoken of myself, but the Father, which sent me, he gave me a commandment, what I should say, and what I should speak. And I know that his commandment is life everlasting: whatsoever I speak therefore, even as the Father said unto me, so I speak."