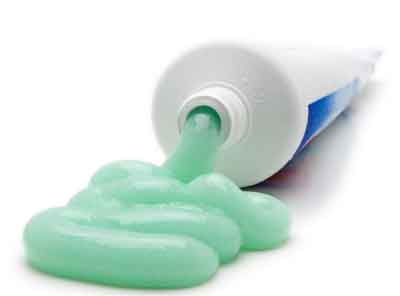 A STORY OF TITHES.
MANY years ago a lad of sixteen years left home to seek his fortune. All his worldly possessions were tied up in a bundle, which he carried in his hand. As he trudged along, he met an old neighbor, the captain of a canal boat, and the following conversation took place, which changed the whole current of the boy's life:—
"Well, William, where are you going?"
"I don't know," he answered. "Father is too poor to keep me at home any longer, and says I must now make a living for myself."
"There's no trouble about that," said the captain. "Be sure you start right, and you'll get along finely."
William told his friend that the only trade he knew anything about was soap and candle making, at which he had helped his father while at home.
"Well," said the old man, "let me pray with you once more, and give you a little advice, and then I will let you go."
They both kneeled upon the towpath (the path where the horses which drew the canal boat walked); the old man prayed earnestly for William, and then this advice was given "Some one will soon be the leading soap-maker in New York. It can be you as well as any one. I hope it may. Be a good man; give your heart to Christ; give the Lord all that belongs to him of every dollar you earn; make an honest soap; give a full pound; and I am certain you will yet be a great, good, and rich man"
When the boy arrived in the city, he found it
hard to get work. Lonesome: and far from home, he remembered his mother's words and the last words of the canal-boat captain. He was then and there led to "seek first the kingdom of God and his righteousness." He united with the church.
He remembered his promise to the old captain.
The first dollar he earned brought up the question of the Lord's part. He looked into the Bible, and found the Jews were commanded to give one-tenth, so he said, " If the Lord will take one-tenth, I will give that," and so he did. Ten cents of every dollar was sacred to the Lord.
After a few years both partners died, and William came to be the sole owner of the business.
He now resolved to keep his promise to the old captain; he made an honest soap, gave a full pound, and instructed his bookkeeper to open an account with the Lord, and carry one-tenth of all his income to that account. He was prosperous; his business grew; his family was blessed; his soap sold, and he grew rich faster than he had ever hoped.
He then decided to give the Lord two tenths; he prospered more than ever; then three-tenths, then four-tenths, then five-tenths. He then educated his family, settled all his plans for life, and told the Lord he would give him all his income. He prospered more than ever.
This is the true story of Mr. Colgate, who has given millions of dollars to the Lord's cause, and left a name that will never die.
Are there not boys and girls who will now begin to give the Lord one-tenth of all the money they receive, and continue to do so throughout life?
Selected.