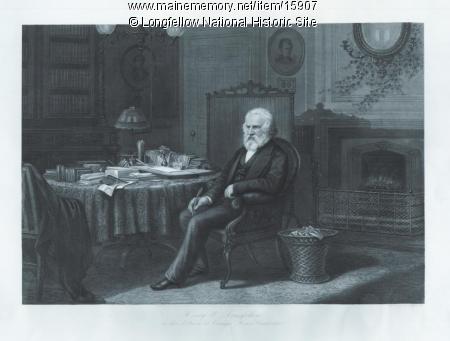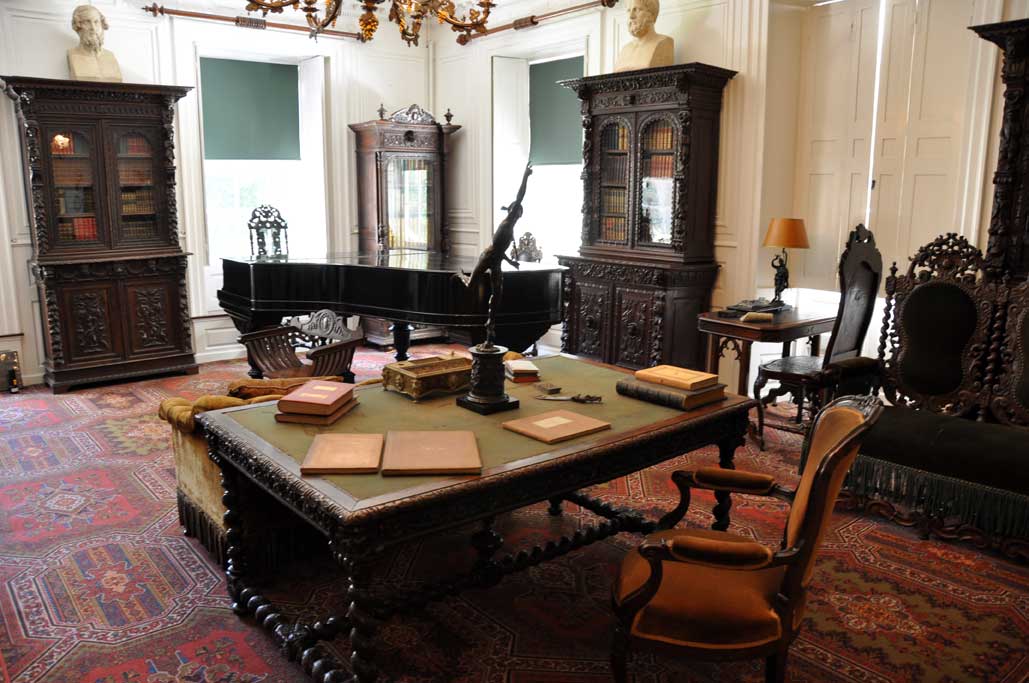 LONGFELLOW AND THE CHILDREN.
MR. LONGFELLOW loved all children, and had a word for them whenever he met them.
At a concert, going early with her father, a little girl espied Mr. Longfellow sitting alone, and begged that she might go and speak to him. Her father, himself a stranger, took the liberty of introducing his little daughter Edith to the Poet.
"Edith?" said Mr. Longfellow, tenderly. "Ah! I have an Edith, too; but my baby Edith is twenty years old." And he seated the child beside him, taking her hand in his, and making her promise to come and see him at his house in Cambridge.
"What is the name of your sled, my boy?" he said to a small lad, who came tugging one up the road toward him, on a winter morning.
"It's 'Evangeline.' Mr. Longfellow wrote Evangeline.' Did you ever see Mr. Longfellow?" answered the little fellow, as he ran by, doubtless wondering at the smile on the face of the pleasant gray-haired gentleman.
Professor Monti, who witnessed the pretty scene, tells the story of a little girl, who last Christmas inquired the way to the Poet's house, and asked if she could just step inside the yard; and he relates how Mr. Longfellow, being told she was there, went to the door and called her in, and showed her the "old clock on the stairs," and many other interesting things about the house, leaving his little guest with beautiful memories of that Christmas day to carry all through her life. This was characteristic of the Poet's hospitality—delicate and courteous and thoughtful to all who crossed his threshold.
It is often said, and with reason, that we Americans do not think enough of manners--that politeness of behavior which comes from genuine sympathy and a delicate perception of others' feelings. Certainly our young people might look to Mr. Longfellow as a model in this respect. He was a perfect gentleman, in the best sense of that term, always considerate, and quick to see where he might do a kindness or say a pleasant word.
A visitor one day told him in conversation of a young lady relative, or friend, who had sent to Mr. Longfellow the message that he was the one man in the world she wanted to see.
"Tell her," said the Poet, instantly, "that she is the one young lady in the world whom I want to see."
Some young girls, from a distant part of the country, having been about Cambridge sight-seeing, walked to Mr. Longfellow's house, and venturing within the gate, sat down upon the grass. He passed them there, and turning back, said:—
"Young ladies, you are uncomfortably seated.
Won't you come into the house?"
They were overjoyed at the invitation, and on entering, Mr. Longfellow insisted upon their taking lunch with him. They saw that the table was set for four, and were beginning to be mortified at finding themselves possible intruders upon other guests. They so expressed themselves to their host, who put them at ease at once, saying that it was only his regular lunch with his children, and that they would be happy to wait.
One of a group of school-girls, whom he had welcomed to his house, sent him, as a token of her gratitude, an iron pen made from a fetter of the 'Prisoner of Chillon,' and a bit of wood from the frigate "Constitution," ornamented with precious stones from three continents. He wrote his thanks in a poem, which must be very precious to the giver, "Beautiful Helen of Maine,"—to whom he says of her gift that it is to him
"As a drop of the dew of your youth
On the leaves of an aged tree."
—St. Nicholas.