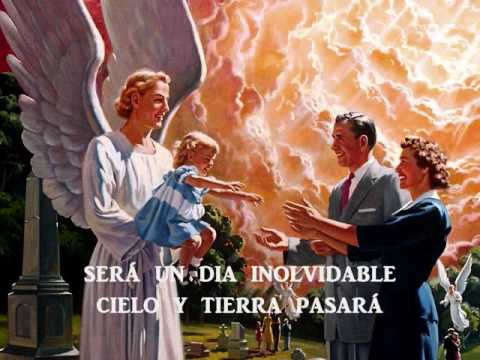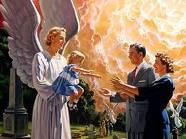 THE HOPE OF IMMORTALITY
ALTHOUGH suffering from such fierce persecutions, and liable at any time to be put to death, the apostles still continued to preach with unwavering faith, knowing that, should their lives pay the forfeit of their boldness, they would be raised from the dead by the same power that raised up the Lord Jesus; and that when he should appear in glory, they, with all the saints, would be caught up to meet him in the air. Since all these troubles served but to spread the truth, and save the more, the apostles did not feel discouraged by them, but their hope and faith grew stronger continually.
Paul says: "For which cause we faint not; but though our outward man perish (or is decaying), yet the inward man is renewed day by day.
For our light affliction, which is but for a moment, worketh for us a far more exceeding and eternal weight of glory; while we look not at the things which are seen, but at the things which are not seen; for the things which are seen are temporal, but the things which are not seen are eternal.
For we know that if the earthly house of our tabernacle be dissolved, we have a building from God, a house not made with hands, eternal, in the heavens."
Here the apostle refers to the same thing as in the latter part of his first letter,-the glories of the resurrection, and of the immortal body which shall at that time be given to the saints.
They need not fear to have this corruptible body destroyed, when they know that an incorruptible one awaits them.
Continuing the subject, he says: "For verily in this we groan, longing to be clothed upon with our habitation which is from heaven; if so be that being clothed we shall not be found naked.
For indeed we that are in this tabernacle do groan, being burdened; not for that we would be unclothed, but that we would be clothed upon, that what is mortal may be swallowed up of life."
Thus Paul teaches that, while suffering from the infirmities of this corruptible body, they longed, not for disembodiment, but for that glorious body, which shall never know pain nor decay.
He says that it is God himself who has wrought us for this very thing, and has given us the earnest of his Spirit as a pledge of the certain fulfillment of his promise.
In view of all these things, Paul would prefer to drop this mortal body, and having been changed to an immortal being, fit for the society of heaven, to enjoy the actual presence of that divine Lord whom he can now enjoy only by faith.
But knowing that all men must pass the test of the judgment, he says, "Wherefore we labor, that whether present or absent, we may be accepted of him.
For we must all appear before the judgment seat of Christ; that every one may receive the things done in his body, according to that he hath done, whether it be good or bad."
Knowing the terrors of this judgment, and the fearful destruction that will come upon the wicked, Paul and his fellow-workers were willing to peril their lives in trying to persuade men to flee from the wrath to come.
After thus showing the basis of their faith and courage, of their untiring patience, of their ardent hope under the most discouraging circumstances, he says:
"Whether we be beside ourselves, it is to God; or whether we be sober, it is for your cause; for the love of Christ constraineth us; because we thus judge, that if one died for all, then were all dead; and that he died for all, that they which live should not henceforth live unto themselves, but unto him who died for them, and rose again.
Therefore, if any man be in Christ, he is a new creature: old things are passed away; behold, all things are become new."
In Christ, God would reconcile all men to himself; for the sins of those who believe in Christ are borne by him, and will not be imputed to them, in case they prove faithful.
So Paul says: "We are ambassadors for Christ, as though God did beseech you by us; we pray you in Christ's stead, be ye reconciled to God.
For he hath made him to be sin for us, who knew no sin; that we might be made the righteousness of God in him."