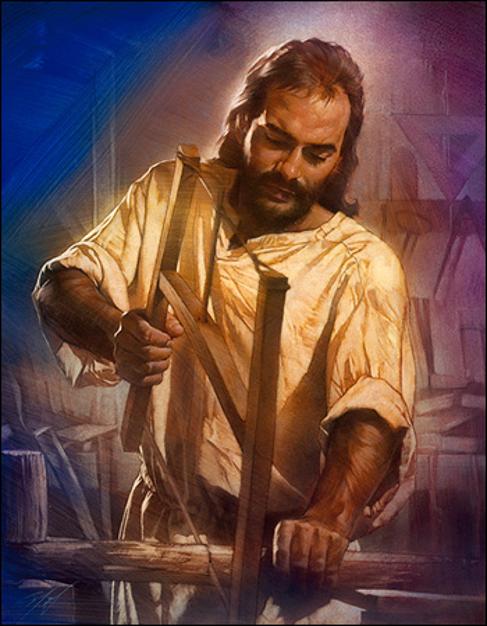 THE WAY OF LIFE NOT A SMOOTH WAY.
DEAR young friends, do not flatter yourselves that in accepting Christ you will have no difficulties, no trials, no conflicts to meet. If at any time you begin to think that the life of the Christian soldier is one of ease and rest, study the Pattern. Christ, the founder of our faith, endured reproach; his life was one of self-denial and self-sacrifice. And when you accept him, you accept the suffering part of religion; you consent to share in his reproach, his self-denial, and his self-sacrifice. Christ told his disciples that in the world they should have tribulation. They would be brought before kings and rulers for his sake; all manner of evil would be spoken against them falsely, and those who destroyed their lives would think they did God service. And all, in every age, who have lived godly lives, have suffered persecution in some form. Many prophets and apostles have been persecuted, imprisoned, and even put to death for Christ's sake. They have suffered every indignity, outrage, and cruelty which Satan could move upon minds to invent.
The world is as much opposed to genuine religion today as it ever has been. The same hatred and hostility toward God which prompted the rejection and crucifixion of Christ, and the persecution of his faithful witnesses, still burns in the hearts of the children of disobedience, and will soon break forth with malignant energy. We read that in the last days, Satan will come down in great wrath, knowing that his time is short, and will work with all deceivableness of unrighteousness in them that perish. Those who profess the religion of Jesus, but have not followed him in self-denial, will be wholly unprepared for this time. Their religion is a religion of ease and convenience. They lift no cross; they fight no stern battles with the natural desires of the human heart. When the claims of God cross their self-indulgent desires, they choose to please themselves. They have not known
Christ; for they have not accepted him in his humiliation. These will be found with the company that oppose the truth, rather than with those who are buffering for the truth's sake.
The spirit of persecution will not be excited against those who have no connection with God, and so have no moral strength. It will be aroused against the faithful ones, who make no concessions to the world, and will not be swayed by its opinions, its favor, or its opposition. A religion that bears a living testimony in favor of holiness, and that rebukes pride, selfishness, avarice, and fashionable sins, will be hated by the world and by superficial Christians. Marvel not, then, my youthful Christian friends, if the world hates you; for it hated your Master before you. When you suffer reproach and persecution, you are in excellent company; for Jesus endured it all, and much more. If you are faithful sentinels for God, these things are a compliment to you. It is the heroic souls, who will be true if they stand alone, who will win the imperishable crown. If you were of the world, you would enjoy its approval; for the world will love its own. It is because you do not partake of its spirit, because by your blameless life and words of warning you rebuke its wickedness, that Satan's wrath is stirred up against you. But be not discouraged. It may appear to you that those who are floating with the current have a very pleasant time; for wide is the gate and broad is the way that leads to destruction, while the way to eternal life is strait and narrow, and you will have to press through many difficulties; but by persevering effort you may win eternal life —the future, immortal inheritance. And the rest, the peace, the glory at the end of the journey, will a thousand times repay every exertion and sacrifice that you can make.
MRS. E. G. WHITE.