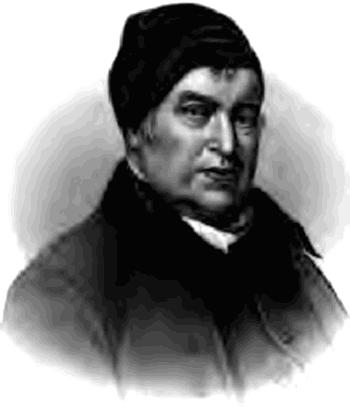 STORY
OF A NOTED HYMN.
AMONG the crowds that went to hear the famous Whitfield preach at Bradford in England, was a young fatherless boy about sixteen years old, who was learning a trade.
The sermon made a deep impression on the young lad's mind, and was the means of leading him to profess Christ. He was afterward known as the Rev. John Fawcett, pastor of a Baptist church at Wainsgate, England.
After he had been preaching for a few years, his salary seemed to be too small to provide for the wants of his family, and he thought it was his duty to accept a call to become the pastor of a church in London, to succeed the learned Dr. Gill, the author of the well-known commentary on the Bible.
He had preached his farewell sermon to the people in Wainsgate, and five or six wagons were loaded with his goods, furniture, and books to move them to London. But the members of his poor church were almost heartbroken.
Fervently did they pray that Mr. Fawcett might not leave them, and as the time for leaving came, men, women, and children clung around him and his family in deep sorrow of soul. As the last wagon was loading, the good minister and his wife sat down on one of the packed boxes to weep with the sorrowing members of the church, over, what seemed to them, the necessity for parting. Looking into his tearful face, while her own was bathed in tears, his devoted wife said, "O John, I cannot bear this; I know not how to leave these friends!"
"Nor I either," answered the good man, "nor will we go! Unload the wagons, and put everything in place again. Tell the London church I cannot come." And he resumed his labors among the poor people of his former parish, on a salary of scarcely $300 a year. It was following this incident in 1772, that the Rev. John Fawcett wrote the beautiful hymn on Christian union:
"Blest be the tie that binds
Our hearts in Christian love;
The fellowship of kindred minds
Is like to that above."
The Child's World.