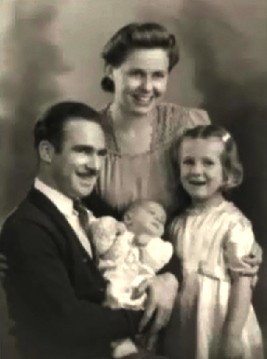 THE QUEEN OF HOME.
HONOR the dear old mother. Time has scattered snowy flakes on her brows, plowed deep furrows on her cheeks; but is she not sweet and beautiful yet? The lips are thin and shrunken, but those are the lips, which have kissed many a hot tear from the childish cheeks, and they are the sweetest lips in the world. The eye is dim, yet it glows with the soft radiance that can never fade. Ah! Yes, she is a dear old mother. The sands of life are nearly run out, but feeble as she is, she will go further, and reach down lower for you than any other upon earth. You cannot enter a prison whose bars can keep her out. You cannot mount a scaffold too high for her to reach, that she may kiss and bless you in evidence of her deathless love when the world shall despise and forsake you. When it leaves you by the wayside to perish unnoticed, the dear old mother will gather you in her feeble arms and carry you home, and tell you all your virtues, until you almost forget your soul is disfigured by vices. Love her tenderly, and cheer her declining years with holy devotion.
------------------
BE true to yourself at the start, young man,
Be true to yourself and God:
Ere you build your house, mark well the spot;
Test well the ground, and build you not
On the sand or the shaking sod.
MOTHER'S LOVE.
ONE day, on the street, I met a lady. Just before reaching me, her whole face lighted up with a bright smile. Joy and love were visible upon every feature. She was a stranger to me, and I could see that she was looking beyond me. I wondered what brought the happy expression to her countenance so suddenly. In an instant, I heard a voice behind me, saying,—
"Oh, there's my own dear, dear mamma! I knew I'd meet her. O mamma, I'm so glad you've come!"
Turning, I saw a beautiful little girl, with sparkling eyes, flowing curls, and outstretched arms, running rapidly to meet her mother. The mother saw her child first as it turned the corner, and her face instantly lighted up with love. As the child called impulsively, the mother opened her arms, and in a moment more received her little birdling safe within their shelter.
If a mother's heart is so filled with joy at the trust, love, and faith of her child, and its eager desire to be in her presence, how our good Father in heaven must rejoice, when we, his children, turn to him in faith and trust, making manifest that we love him, and desire to be ever in his presence!
Ay, truly he is ever waiting with outstretched arms to receive us tenderly into the fold.
—Children's Friend.