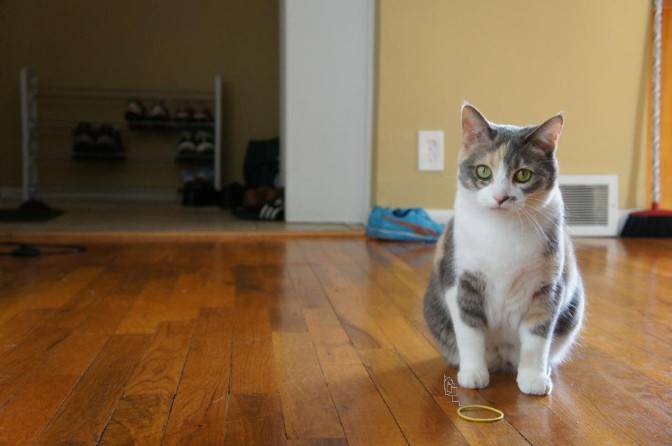 THE LOST KEY.
JET was only five years old, but she was a busy little girl, and wanted to do everything her mamma did; so she had learned to sew quite nicely.
One day there was a tiny hole in the pocket of Jet's dress, and mamma said, "Jet, be sure to mend that hole."
"Yes, mamma, in a minute," answered Jet.
But she was a forgetful little girl, like some others that I know, and after a while, when cook gave her the pantry key to carry to mamma, she did not think at all about the hole, but put the key into her pocket. It was not long before the key was needed, and mamma said, "Come, Jet, quick, and help me look for it; I need it right now."
Tears came into Jet's pretty brown eyes, and a bright red spot showed on both her cheeks. "Oh, mamma, I put it into my pocket, and now it is gone."
Up stairs, down stairs, Jet ran, looking for the key, but it could not be found. At last, the little girl sat down on the nursery rug, and hid her face in her hands, for the tears came so fast she could not see. She did not even notice kitty playing about the room, until the merry puss came and sprang right into her lap.
And what was that in kitty's mouth?
Jet looked down with her tearful eyes. What was kitty playing with? Just think! The dear little puss had found the lost key, and was amusing herself by dragging it after her and biting the string to which it was tied.
Up sprang Jet, and ran with the key to mamma. Then she sat right down and mended the hole in her pocket, thinking, "I will never, never, never again delay doing what mamma tells me."
New York Observer.