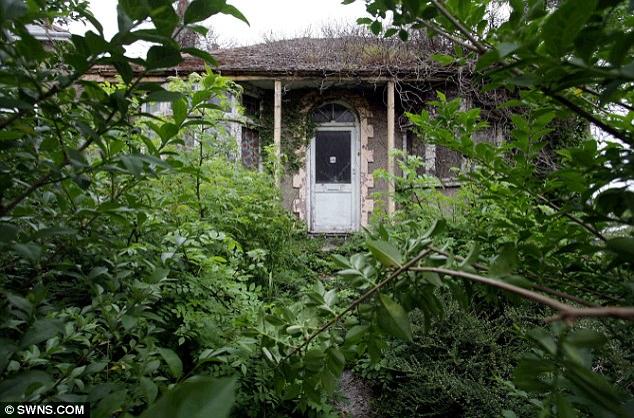 EACH DAY ITS VERSE.
IN an old German village in the heart of Bavaria, in a queer old house, that looked as if it had never been built, but had sprouted and grown, and had never been pruned, one day sat by her sunny, deep window an old woman, who herself looked: as if she had not only grown, but had ripened, and then been preserved, like a prune or a fig, into something sweet and good, that would keep forever.
She was knitting now, and had been knitting always, and it seemed she might continue to knit till the end of time. I dare say she had covered many hands and feet in her lifetime, and made them warm. How much of her had gone into needle and yarn, who can tell But other things are knitting and are knitted day by day. Heads and hearts and souls are knitting all the time.
Before her sat a young girl as fair of face as apple-blooms; white and pink and red blended from cheek to brow, and yellow strands of hair laydown her waist. A great Bible lay in her lap, from which she was about to read. Now she paused and listened, and lifted her clear, blue eyes to the aged face.
"No day without its verse," said old Mathilde, as the needles flashed in the sunlight.
"They are Master Luther's words; and good words they are, my Madchen, and true as the sun.
"Stitch by stitch, Minute by minute, Verse by verse.' that is the way all good work comes.
"'No day without its verse' turned the gospel of our Lord into the German, for every soul to feed upon and be made strong." The woman paused. The young girl went on reading the wonderful old words of inspiration that have thrilled millions of hearts down through all the centuries to this day. She read, "Let not your heart be troubled. Ye believe in God, believe also in me. In my Father's house are many mansions. If it were not so, I would have told you. I go to prepare a place for you. . . .Whither I go ye know, and the way ye know." At every added sentence the old woman swayed back and forth, and murmured, "Yes, yes, yes! That is enough, my Madchen, for today—enough, and more than enough. Today we will have, Let not your heart be troubled; 'and our hearts will not be troubled. They will be quiet as the warm sunlight falling in at the window, untroubled as the birds flitting hither and thither through the vines without. We children of Christ may not be afraid, or dismayed, or discouraged, when he saith, Let not thy heart be troubled.' Ay, 'tis a precious verse; for he stands the other side, beyond our seeing, and sees the things- we may not see, and knows the things we may not now know; and so he whispers all the day, Let not thy heart be troubled; 'for he knows the worst that can come to any one is not fatal—no, not if this old body is tied to the stake, and the flames consume it;" and she dropped her knitting, and uplifted her two hard, old hands—"not fatal so long as this is secure," and she laid her hand upon her heart, and her aged face was lit with a strange radiance. "For as Master Luther learned, 'The just shall live by faith;' why, therefore, be troubled?
Why! And when he had learned that lesson, he goes on and on, with every day its verse, its blessed verse, until all are put in our hands too.
"Tomorrow, child, we will think about the many mansions, and after that about the 'Comforter,' even the Spirit of truth, which in troubled times brings to the remembrance the precious words a poor old head cannot always hold when other things crowd in.
"So, so, so! Little by little, stitch by stitch; day by day, and verse by verse, does everything go on, and truth is the same and forever, as the sun, and forever new and different, as the trembling leaves, and the bursting flowers, and the waters with the breeze across it."
Little Madchen turned her blue eyes toward the casement, and wondered what good Mathilde could mean; and she wondered, too, why she liked always to be beside the lonely old woman, and read the good Book to her. And she wondered if she should ever be able to know what it was all about, from first to last. And then she thought, "Maybe I shall, if I go stitch by stitch, in patience and in love."
Selected