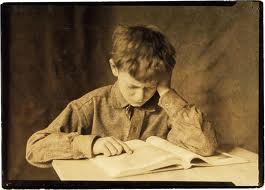 MORNING HOURS.
Tom JONES was a little fellow, and not so quick to learn as some boys; but no one in his class could excel him in his lessons. He rarely missed in his geography, never in spelling; his arithmetic was always correctly done; and as for reading, no one improved so fast as he. The scholars were fairly angry with him sometimes, he outdid them so constantly.
"Why, Tom, when do You learn your lessons? You don't study in school any more than the other boys."
"I rise in the morning, and study an hour before breakfast," answered Tom.
"Ah! That is it. The morning has gold in its mouth."
There is a little garden near us, which is the prettiest and most fruitful spot in the neighborhood.
The earliest radishes, peas, strawberries, and potatoes grow there. It supplies the family with vegetables, besides some for market. If anybody wants flowers, the garden furnishes the sweetest roses, pinks, and "all sorts" without number.
The soil we used to think poor and rocky, besides being exposed to the north winds; and the owner is at his business all day, yet he never hires any one to dig or to weed for him.
"How do you make so much out of your little garden!" he was once asked.
"I give my mornings to it," he answered; "and I don't know which is the most benefited by my work, my garden or I."
Selected.