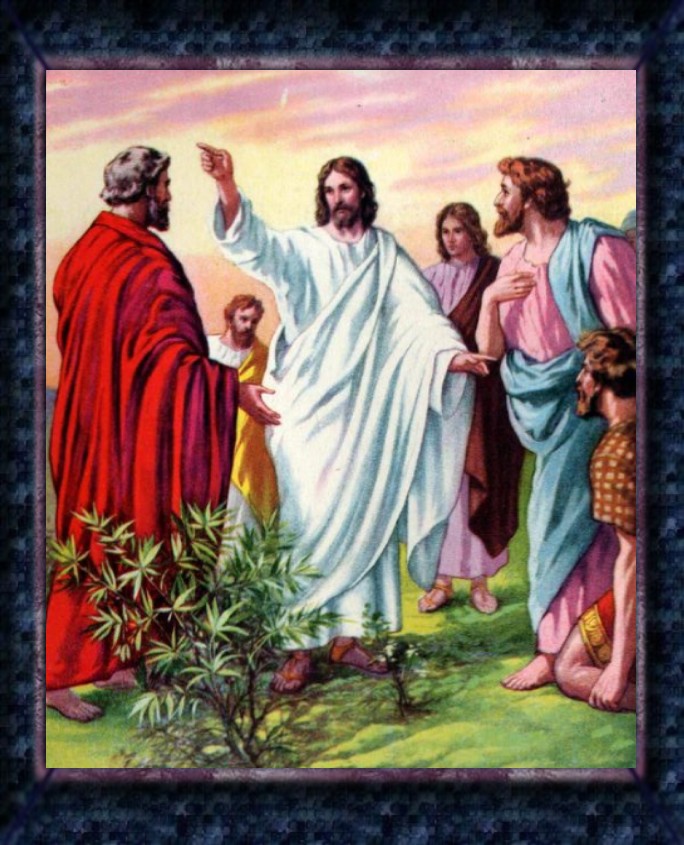 THE SEVENTY SENT FORTH.
AT this time our Lord chose seventy of his disciples to go out and preach to the people. He sent them forth two and two into every city and place whither he intended in a short time to go himself. He said, "The harvest truly is great, but the laborers are few; pray ye therefore the Lord of the harvest that he would send forth laborers into his harvest." By this figure he meant to teach that there were many people who were ready to receive the truth and obey it, just as the ripened grain is ready to be harvested; and that there were but few who could go out and preach his gospel, thus gathering souls into the kingdom of God just as laborers gather in the grain.
Again he said, "Go your ways; behold, I send you forth as lambs among wolves." His disciples were to be gentle and peaceable as lambs; but among the people where they went, they would find enemies who would be as fierce and cruel as wolves. He told them to carry neither purse, nor scrip, nor shoes; and to salute no man by the way. They were not to carry money, because they were to get their living among the people where they preached. Perhaps by going to the homes of the people they would become better acquainted with them, and so be more likely to convert them. It was now only about six months before our Lord was to be crucified, and it was necessary that everything should be done as speedily as possible. The time for these disciples to preach was so short that they would need no clothes but what they had on. So they were not to be delayed by making preparations, or by carrying any burden, such as a scrip, or even an extra pair of shoes. Neither were they to be hindered by saluting people by the way. He probably did not mean to forbid their speaking politely to those whom they met, but merely to teach them that their business was so urgent that it would not be proper for them to go through the long ceremony of a formal salutation in the East.
Wherever these disciples went, they were not only to preach the good news of salvation through Christ, but they were also to heal the sick among those who would receive them. When they were rejected in any city, they were to go to another; but Jesus said it would be more tolerable in the Day of Judgment for Sodom than it would be for the cities that rejected the preaching of these disciples. He then referred to some of the cities that had been so favored with his own teaching and miracles, and said, " Woe unto thee, Chorazin! Woe unto thee, Bethsaida! For if the mighty works had been done in Tyre and Sidon, which have been done in you, they had a great while ago repented, sitting in sackcloth and ashes. But I say unto you, It shall be more tolerable for Tyre and Sidon at the Day of Judgment than for you. And thou Capernaum, which art exalted to heaven, shalt be brought down to hell; for if the mighty works which have been done in thee had been done in Sodom, it would have remained until this day. But I say unto you that it shall be more tolerable for the land of Sodom in the Day of Judgment than for thee."
Then speaking to the disciples, he said, "He that heareth you heareth me, and he that despiseth you despiseth me, and he that despiseth me despiseth him that sent me."