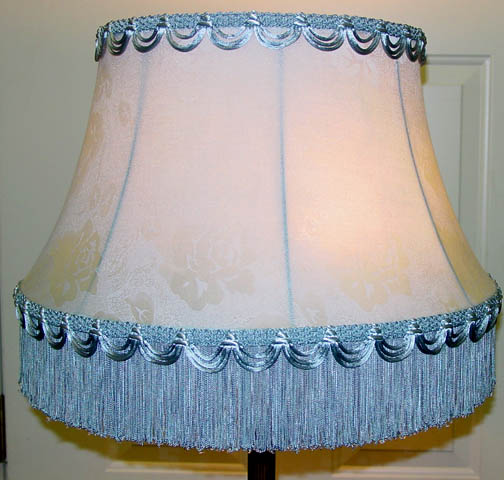 HOW KITTY VISITED IN PRISON.
KITTY TRAVERS came out of church thoughtfully.
The sermon had been about the judgment day, how Christ will say to them on his right hand, "I was sick, and ye visited me; I was in prison, and ye came unto me." And Kitty knew that doing it for one of the least of his brethren was the same as doing it for Christ.
Kitty hoped she would be standing on the right hand on that last great day; but she feared she was not doing the kind of work that would be spoken about at the judgment. There seemed never much chance for visiting sick people; indeed, Dame Pierson was the only sick poor person that Kitty knew about, and the dame was so well taken care of by the Ladies' Aid Society that she never needed anything. As for prisons, there wasn't one in Elm village. Kitty almost began to think the text was not meant for her, and then she remembered about Hesba Lane,—Hesba had not been at Sabbath-school that morning. Perhaps she might be sick. Kitty resolved to go the very next day, after school, and see about it.
The Lanes were new comers in the village. Kitty almost trembled as she knocked at a shop-door" where it read on the outside: " Umbrellas mended. Other repairing neatly attended to." A lame man opened the door, Hesba's uncle; and when he said Hesba was sick, Kitty felt almost glad for a
minute,—though directly she was ashamed of it,—she was so very anxious to please the Lord Jesus, and to do the kind of work for him that would be spoken about at the judgment.
Kitty found her friend lying upon a lounge in a small but very neat room behind the shop. She had chills and fever, so Hesba's aunt said,—a pale lady, who presently went out of the room. Hesba told Kitty that one had to take "lots and lots" of medicine for chills, which cost very much. From this it came out naturally that Hesba's uncle had not nearly work enough. Being lame, he could not go out to hunt it up like other people, but-must only sit still and wait; and "the people in Elm village seemed never to need anything mended," Hesba added with a quaver.
Kitty noticed how faint the fire was in the sitting-room; and besides, she couldn't help half suspecting that Hesba hadn't food enough—or, at least, not the right sort. She felt how hard it must be for Hesba's uncle just to sit in the shop and wait, like--a prisoner, when the coals were out.
She wondered if Mr. Lane's shop could be one of the sort of prisons that the Lord meant. Kitty thought it wasn't of much use to visit people and not help them. All the way home she tried to contrive how she might do something for the Lanes. She thought she would take a turn with her sled on the hill before dark, and talk over the matter about the Lanes with a particular friend of hers before school the next morning. Kitty climbed the long hill, and, taking two or three girls behind her upon her good "Reindeer," started to slide down. A bad boy saw the party coming, and thought it would be rare fun to place a stick across the path and make them "jump." He did so, and the girls were all thrown violently into the snow. Kitty was so badly hurt in one of her ankles that she had to be carried home. When she recovered from the fright of having a bone set, and of hearing that it would be several weeks before she could walk again, she thought how strange it was to be laid up herself just when she had begun to visit the sick and in prison. Kitty found it very dull lying in bed all the time, and to divert herself she wrote a letter about her accident to Cousin Angeline, in New York.
Four days after this, Kitty's brother, Bob, came up-stairs bringing a box from the post-office with Kitty's name on the outside, and so very light that Bob declared it was filled with emptiness. However, he waited for Kitty to take off the wrapper, when there came out the loveliest "creation," all in tissue paper, crimped in three layers to form a lamp shade, trimmed round with fringe and adorned on one side with a beautiful bunch of flowers. What was better, there was a note with full directions for making a shade, with a rose, a poppy, and a daisy to pull apart for patterns, and a ream of the best English tissue paper, in choice colors, lying snugly in the bottom of the box. Cousin Angeline thought these things might amuse Kitty in her confinement. Everybody in New York was making lamp shades. Cousin Angeline herself had made ten for a fair, which were sold at a dollar and a half apiece.
Forthwith Miss Kitty had an idea,—not of a fair, however; but she was very busy the next few days patiently drawing sheets of paper, folded something like soldiers' caps, between her thumb and finger, till they were creased in fine, straight lines. Then she trimmed the points off to make a place for the lamp chimney. Cutting and sewing the fringe on was tedious. The daisies required much patience in the making, but the poppies and roses were easy. At last four shades were completed,—a pale blue and a pale green one, a pink and a red. Kitty put them carefully in a box with a note, and Brother Bob carried the box to Hesba. When Hesba saw the lamp shades, she was wild with delight. She knew from the note that they were to hang in her uncle's shop window because he hadn't work. Perhaps somebody would like to purchase them. They were a dollar and a half apiece in New York, but perhaps they ought only to be a dollar in a village.
Mr. Lane was a man of taste, and when he had hung the shades up in the three middle panes of his window, he declared they looked so handsome that people would surely be in to buy. Meanwhile, Kitty, who didn't do things by halves, wrote notes to all the school-girls, begging them to ask their mothers, and cousins, and aunts, and sisters to go and see the pretty lamp shades for sale in Mr. Lane's front window. So they went, and Mr. Lane got acquainted with more nice people in one day than he had supposed the village contained.
Of course, there were not shades enough to go around; but the visitors all heard about the "repairing," and almost every one of them could think of something at home that needed mending.
So it fell out that a procession of umbrellas, wash-tubs, boilers, and other disabled things, followed to the shop after the shade-buyers; and when Kitty was well enough to go around there again, she found the lame man so cheerful that it seemed he was fairly out of prison.
And Kitty felt sure that the Lord must have seen how much -she wanted to help one of his prisoners, and just put it into Cousin Angeline's heart to show her how best to do it.
Helen B. Williams.