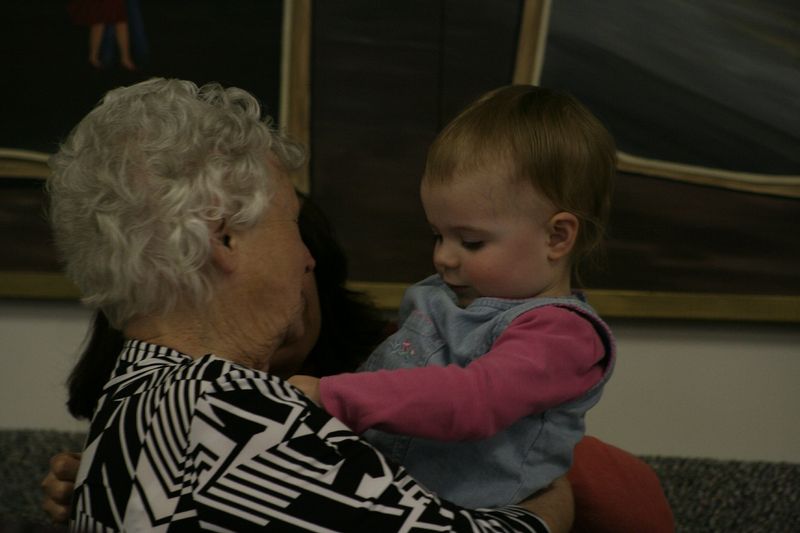 GRANDMA'S ANSWER.
DEAR Grandma Benson was a beautiful old lady,—beautiful as a picture, with her snow-white cap and soft, gray hair, and the sweet, placid face beneath it, so full of smiles and pleasant things for everybody.
What the world said of her was more beautiful than all,—that she was never known to speak ill of any one. Three-score years and ten she had lived in this world of vexations and cares, yet only kindly words for others and their faults, had escaped her, so full of loving charity was this dear old heart.
One day the children talked it over, how grandma never spoke ill of anyone, and, holding deliberations on it in childish council, resolved to ask her what she thought of the devil, the evil one.
Now, they said, as the result of their young wisdom, she must speak ill of that wicked person. So with this snare laid to trap grandma's guileless tongue, they present themselves before her, and put the question, confident she cannot speak well of him who is the source of every evil.
"Grandma, what do you think about the devil?"
Grandma Benson looked wisely at the little group of questioners, and then quietly answered,—
"I think we would all do well if we had his perseverance."
Dear, precious old heart, full of divine love.
She had woven early through the warp and woof of her life the blessed text: "Keep thy tongue from evil, and thy lips that they speak no guile."
—Aunt Margaret.