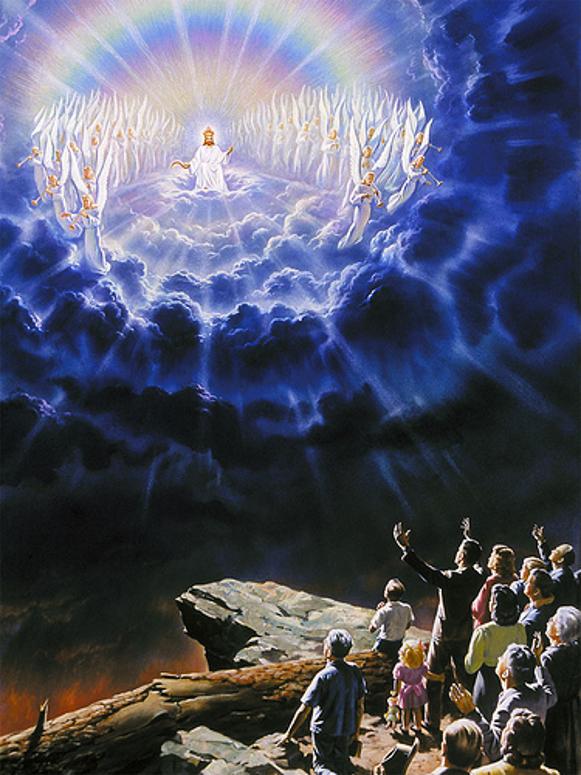 SECOND ADVENT.
[NOTE TO THE STUDENT.-Do not consider the lesson learned until you can give at least the substance of every text, with the correct reference for each. The references in black letters indicate those texts that should be committed to memory. A little diligent application each day will enable you to do this.]
"AND as he sat upon the Mount of Olives, the disciples came unto him privately, saying, tell us, when shall these things be? And what shall be the sign of thy coming, and of the end of the world? And Jesus answered and said unto them, Take heed that no man deceive you. For many shall come in my name, saying, I am Christ; and shall deceive many. And ye shall hear of wars and rumors of wars; see that ye be not troubled; for all these things must come to pass, but the end is not yet. For nation shall rise against nation, and kingdom against kingdom; and there shall be famines, and pestilences, and earthquakes, in divers places. All these are the beginning of sorrows."
Matt. 24:3-8.
"And when ye shall see Jerusalem compassed with armies, then know that the desolation thereof is nigh. Then let them which are in Judea flee to the mountains; and let them which are in the midst of it depart out; and let not them that are in the countries enter there into."
Luke 21:20, 21.
"As therefore the tares are gathered and burned in the fire; so shall it be in the end of this world.
The Son of man shall send forth his angels, and they shall gather out of his kingdom all things that offend, and them which do iniquity; and shall cast them into a furnace of fire; there shall be wailing and gnashing of teeth. Then shall the righteous shine forth as the sun in the kingdom of their Father. Who hath ears to hear, let him hear."
Matt. 13:40-43.