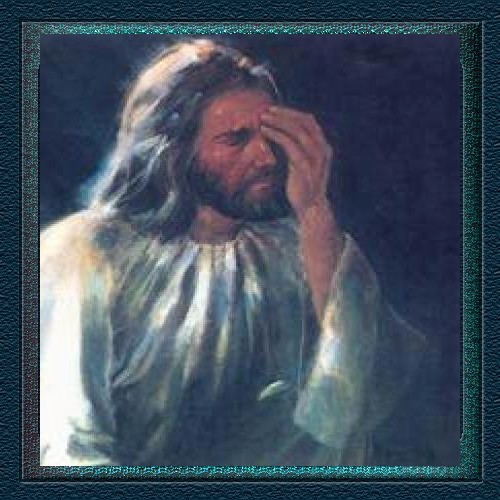 Jesus Spurned
''THE murmuring of his followers grieved the heart of the Saviour. In openly rebuking their unbelief before the multitude, he had increased their disaffection, and many of them went back and walked no more with Jesus. He looked after these erring ones with eyes of pitying tenderness. They were greatly displeased, and, wishing to wound Jesus and gratify the malice of the Pharisees, they turned their backs upon him and left him with disdain.
In doing this they made a fatal mistake of rejecting God's counsel to them. It was such developments as these that made the Saviour a Man of sorrows and acquainted with grief. The consciousness that his kindness and compassion were unappreciated, his love unrequited, his mercy slighted, his salvation rejected, filled his divine soul with a grief that was inexpressible. Could these ungrateful disciples have discerned how God viewed their behavior to his dear Son, they would hardly have walked away so proudly and defiantly. 'They were choosing darkness rather than light, because they were too vain and self-righteous to receive a merited rebuke, and too worldly to accept a life of humility in order to secure salvation. In the face of all his wonderful works, they turned away from Him, who, by the beauty of his doctrine and his mercy and benevolence, had called thousands to his side; who had relieved suffering humanity, so that entire cities and villages were freed from disease, and there was no work for a physician among them.
"The words of Jesus were scorned because he declared that outward professions and observances of forms would not avail; the work must reach the heart and bring forth fruit meet for repentance." The words that he addressed to his disciples are also spoken to the followers of Christ today.
The same necessity exists for a clean heart and a pure life. Yet how many reject the warnings of God, spoken by his servants, and the close, practical truths pressed home to their hearts, because their lives are not in accordance with the will of God, because they perceive that an entire reformation is necessary, and are unwilling to take up the self-denying work, and are therefore angry because their sins have been discovered. They go away offended, even as the disciples left Jesus, murmuring, 'This is a hard saying; who can hear it?'"
Spirit of Prophecy, Vol. 2, pp. 285-7.