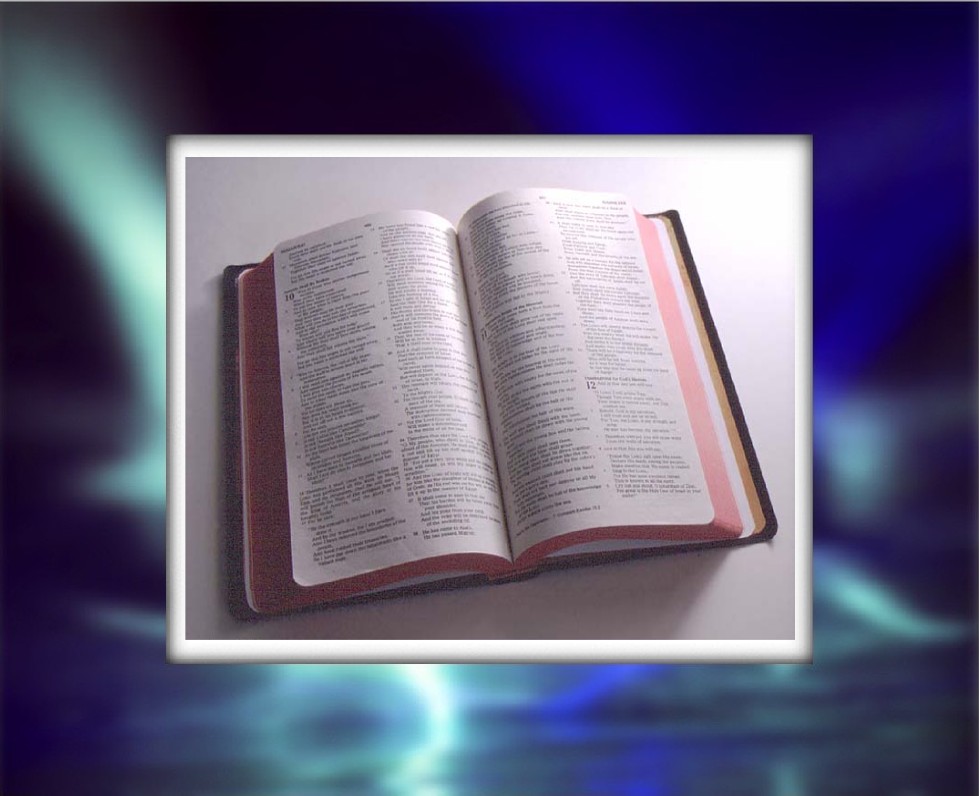 "THAT BOOK."
"Toss me that book," said a boy to his little sister.
"It isn't a book," said Miss Three-year-old. "It is the Bible, and it isn't to be tossed."
That was a lesson of reverence for her elder brother to learn. Charlie's Latin grammar, the stories and histories on the center-table, even that illustrated edition of Longfellow's poems,—all these were, books according to the little maiden's idea.
But the big volume out of which papa read in the morning, the morocco one, with gilt clasps, that mamma carried to Sabbath-school, were not books, they were Bibles. Sometimes, perhaps, when mamma was not looking, she might venture to toss a book that did not have pretty covers, but the Bible never.
We like the way this little girl reverenced the Bible. It is not a common book. It is the Book of books. When we receive little presents from our friends, we value them very much in proportion as we love the givers. So should we value the word of God, his present to us, so highly that, no matter how simple the covers that contain it, we shall always desire to take the best care of it, and allow it to serve no ignoble purpose.
—Little Star.
As the plowing and sowing will not make a harvest unless the rain from heaven fall on the seed, so must you have God's blessing with you, if you would live a life full of good works. Try to think of this every morning when you rise, and ask God to help you to be one of his children, doing good to all around you.
IF you wish success in life, make perseverance your bosom friend, experience your wise counselor, caution your elder brother, and hope your guardian genius.
A LOVING DAY.
"MOTHER,"
I suppose one reason why they call the Sabbath a holy day is because it's such a loving day, " said a little boy, looking up into his mother's face.
"Why, is not every day a loving day?" asked his mother. "I love father, and father loves me, and we both love you and baby every day as well as on the Sabbath."
"Well, but you've no time to tell us so on week-days, " said the little boy. "You have to work, and father has to go off early to his work, and he is so tired when he comes home. But Sabbath he takes me on his knee and tells me Bible stories, and we go to church together. And, oh, 'tis such a loving day.
BAD BOOKS.
THOSE who read vulgar stories and allow themselves to think low thoughts will come to think meanly of themselves. They cannot forget, in the company of others, the thoughts with which they keep company when alone, and with the loss of self-respect will come the dislike to be with good people and a feeling of unworthiness when in their presence. A ragged boy was asked one day, as he sat poring over a low paper, why he was reading such a thing as that. "Oh," he replied, "it is good enough for me."
He was a mere child, but he had already become content with the company of low thoughts.
If every life were not so largely molded by the literature on which it feeds, we could afford to treat
the matter lightly. But nothing is "good enough" for our boys and girls except the best, and everything else must be excluded from the thoughts of those who wish to make themselves noble men and women. A well-known man lately said, " When I was in college, whenever a doubtful story was told, I excused myself and left the company, finding that such things are retained in mind long after many a good matter has been forgotten. The only way in which I have crowded out bad things, unfortunately learned, has been to fill my mind and heart with good things."
When your parents keep bad books away from you, it is not to please themselves, but to help you to avoid great danger. Yield to them willingly.
One of these days you will remember it gratefully.
—Well-Spring.
HOW TO BE A MISSIONARY.
"MOTHER," said May, one morning, "I wish I could he a missionary, and teach the poor heathen to read the Bible."
"You need not go to heathen lands to do that, May. There are people in this town who cannot read. Suppose you were to be a home missionary, and teach little Tom Briar to read and spell?"
"Oh, do you really think I could ?" cried May.
"Yes, indeed I If you would be patient and give up a little of your play-time, I am sure you could."
May was delighted with this plan, and went at once to tell Mrs. Briar, who was very glad to have Tom learn his lessons. Every day after that found the little teacher and scholar hard at work in the pleasant library until Tom learned to read. Then May gave him a Bible of his own.
May was a true missionary; and she told :her mother, when the summer was over, that it was the
happiest one she had ever spent.
The Sunbeam