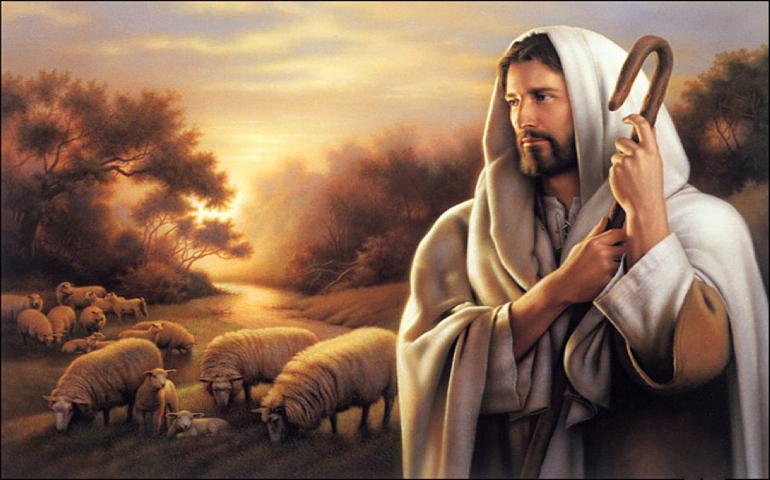 A PERFECT AND AN IMPERFECT PATTERN.
EDEN, the home of Adam and Eve in their purity and innocence, came from the hand of the Creator a garden of perfect beauty; but this favored pair transgressed God's command, and were driven from the lovely home that had been prepared for them. Their sin and its sad consequences were put on record for our profit, to serve as a warning to those who should live after them. In the providence of God, samples of character are given us in his word, illustrating vice and virtue, sin and righteousness. Inspired men wrote these histories, that we, viewing the characters of these good men as a whole, might copy their virtues and avoid their failures. We may look back, and detect the flaws that marred otherwise beautiful and well-balanced characters; but we should never excuse sins or mistakes in ourselves because of the failures recorded on the sacred page. Adam and Eve, and others that lived so long ago, had not the light that we have; but we have the benefit of their experience. We are also favored above them in that the standard of all excellence is before us in the life and character of Christ. On us the Sun of Righteousness has arisen; and in his bright beams, sin appears in its true character. From the teachings of God's word, and the examples on record there, we know how offensive sin is, and what will be its sure consequences; and this throws upon us a responsibility that our first parents did not have. Jesus left his royal robe and throne, and came to the world, that he might redeem Adam's disgraceful failure. He passed over the ground where Adam fell; he endured temptations of tenfold greater power; and yet in every particular he obeyed the will of his Father. Of the scoffing Jews he could ask, "Which-of you convinceth me of sin?"
Adam and Eve were convinced of sin. They yielded to temptation, and in consequence of their transgression, the world has for long ages been flooded with misery. In contrast there is presented before us the life of Jesus, who, when tempted of Satan, came from the field of conflict a conqueror, pure and sinless. This victory he gained, not for himself, but for the ruined sons and daughters of Adam.
Dear young friends, you should early learn to copy the virtues of the pure and righteous characters that are delineated in the Holy Scriptures.
While from the example of those who have erred you may learn what traits of character and what course of conduct God looks upon with displeasure; you may treasure up in your heart the memory of the piety and good deeds of the righteous of all ages; and you may take the same course that made their lives a blessing to their fellow-men.
But above all, aim to copy the perfect Pattern. Jesus led a life of self-denial. In his example there is nothing for you to shun. It was his daily employment to comfort the sorrowing, to relieve the suffering, and to help and bless all who came to him. He is the same pitying Saviour now that he was eighteen hundred years ago, and he will not turn away a single repenting sinner. You may have access to his strength and wisdom. Through the merits of his blood, you may overcome every spiritual foe, and remedy every defect of character. Jesus "was made flesh, and dwelt among us, and we beheld his glory, the glory as of the only begotten of the Father, full of grace and truth." And by beholding, you may become changed into the same image.
And now, which example will you copy,—that of our first parents in disobeying God, or that set by the precious Saviour I The result of sin is before you, and the result of obedience. Adam lost Eden, not only for himself, but for the race,—for you and for me. But through Jesus it will be restored restored in more than its original loveliness. The prize before you is eternal life in the kingdom of God; is it not worth striving for? "Eye hath not seen, nor ear heard, neither have entered into the heart of man, the things that God hath prepared for them that love him." Says the psalmist, "In Thy presence is fullness of joy; at Thy right hand there are pleasures forevermore."
MRS. E. G. WHITE