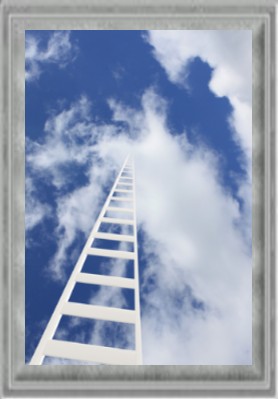 A ROTTEN ROUND.
"Shine, sir? Shine?" The man addressed now looked down on Bob Pringles.
"Will your blacking last more than a day, sonny?"
"Well," said Bob, and a funny grin started on its way from ear to ear, making as quick time as possible, "that depends on what you do with my blackin'. You can't jump into the dock and have it stay shiny."
"Well, that test I guess I won't make."
"It will last as long as any blackin', sir."
"All right. I must be off if you can't warrant it for more than a day."
Off went the stranger. Bob took his picture as he moved away. He wore a tall silk hat, a brown beaver overcoat, and he carried in his right hand a traveling bag. Bob noticed even the flowers embroidered on one of the cloth sides of the bag, though he scratched his head to know whether a tulip or a squash blossom might be blooming there.
"I'm no go on flowers," thought Bob.
"O you ninny!" Rang out a voice near Bob,—a voice like a saw, the teeth cutting into one. "I heard yer speech to that man. Why didn't you tell him the blacking would last a month? You're too stiff in the knees, Robert. Just give in a bit, and suit yourself to the—the—ocur—'casion," added Tom Cheatham, struggling with a big word.
"Bend now!"
Here Tom grabbed Bob by the shoulders and tried to make him bend his knees. "Down, sir! Bend!"
"I won't! "was the sturdy answer.
"Shine, air? Shine?" Asked Tom of a stranger, neglecting his comrade in business. Another gentleman in a tall silk hat appeared, but his overcoat was black instead of brown.
"A first-class shine!" continued Tom. "The 'Non-parleled Blackin', ' warranted to stand rain even!"
"Will it—honest?"
"Of course! My 'repertation' is worth somethin'."
"Black away!"
The boots were blacked, and Tom was paid.
"There, Robert, I made ten cents out of him. Clapped an extra' on him on 'count of his fine coat. You see I'm going to get out of this business somehow, and climb higher and wear store clothes."
"Look out when you are climbin', and see that you don't step on a rotten round," answered Bob. "Shine? Shine?" yelled Tom, keeping out a vigilant eye for business chances. The day went, and the night came.
It was the night before the twenty-second of February,—a night white below and white above, the moonlight flashing sharp and clear down on the snowy roofs and streets of Boston.
"Come, Tom," said Bob, "no more shines today. People get blacked and fixed up nice when they go away from home, not when they come back. No more shines, and it's a big day tomorrow. Let's go down to the Boston and Albany,' and take a look and see what people are up to.
Come, Thomas."
At one end of the big waiting-hall of the Albany station the doors were opening to let people in, and at the other end they were swinging to let people out.
Flap, flap! They went, like the wings of a large bird continually struggling to get in, and yet continually caught and detained in the doorway.
The rush increased. Now the noise of the doors sounded sharper, louder. It was slam-slam, bang-bang-bang! The white electric lights were shining down on an uneasy stream of coats, hats, shawls,' bonnets, and traveling-bags, all flowing homeward.
Suddenly Bob saw a man pull a handkerchief out of his pocket, and with it came a bright "quarter." The silver runaway kept on its journey till it reached Bob's feet, and there it halted.
"A chance for you, Bob! "whispered Tom.
"Something to celebrate with on the twenty-second! Lucky! Clap it into your pocket." Something brought to Bob's mind his own words, "a rotten round."
"No," thought Bob, "I won't step on that round."
"That's going to the owner, Thomas." Then he added, "You said I was stiff-kneed, and must bend.
I'm a-going to bend my knees this time to pick that up and give it to the owner."
He ran to the owner, tipping his hat—though it must be confessed that he had not very much to tip, times had been so very hard with him. What he had he lifted.
"Mister, you dropped this!"
The man turned. It was the owner of the flower-decked traveling-bag.
"Oh! Thanks! You may keep it. So—so!" he continued. "Don't I know you? You are the boy that wanted to black my boots this morning, and said it wouldn't last forever. I only asked the question to try you. Well, you are honest!
Look here, bub."
"Bob, sir."
"Bob, then! Come down to my store the morning after the holiday. Somes, look here. I've got a new clerk."
Forward now stepped the wearer of the hand-some black beaver coat seen in the morning.
"You have? Well, I like to see your philanthropy. I've a mind to try my hand at it, and pick me up a boy."
"Oh," called out Bob eagerly, "there's Tom. Take him. He's smart." Mr. Somes said, "Where? Oh, is that the one? He's swot?
I guess he is! He's the boy that had the non-wash-off-at-all, big-humbug blacking.'
I can't take him at all. Come, Townley."
Off went the two, their dignified gait breaking into a lively boy run as they heard the last train signal.
"Oh, dear!" groaned Tom. "I guess I stepped on a rotten round that time."
The Watchman.