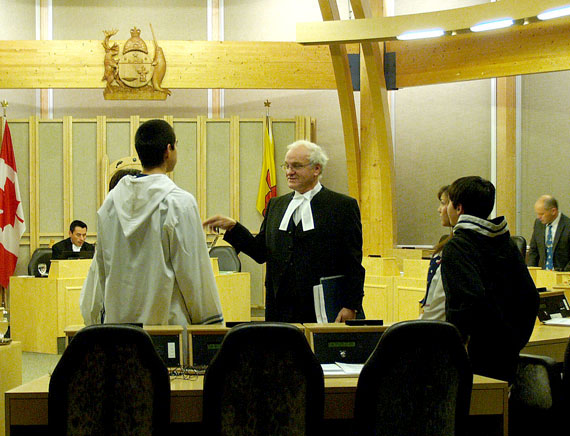 ATTENTION, SHARP!
A FRIEND of mine was in the office of a gentleman in Philadelphia, when a young man came in for instructions with regard to some business he was to transact. The merchant stated the different points distinctly, but in rapid succession, repeating nothing the second time. There were quite a number of items, and the youth took no notes, but gave the sharpest attention, and then put on his hat and walked out.
In answer to an amused smile on my friend's face, the other remarked,—
"You think that is rattling off business pretty fast, don't you?"
"Yes, and the only wonder to me is that the boy can remember a single thing you said."
"It is all in training. A boy may just as well learn to attend to what you say the first time, and remember it, as to look to have it repeated over and over again, and then quite likely forget half his directions."
There was a great deal of truth in the remark, and it is well worthy the attention of every young person. It is a great disadvantage to any one to acquire the habit of half-listening, when he is told anything of importance. "Attention, sharp!" should be the motto of every wide-awake boy or girl when taking instructions. It will save many mortifying blunders, and help to win for them a name for ability, which is capital better than bank stock with which to begin life.
The same peculiarities are apt to run all through a person's character. The inattentive listener is pretty sure to be the inattentive observer. It is an old saying that there are people who "can go through a whole forest and see no firewood." People of this stamp lose a great deal that might be turned to account by way of personal improvement, and they miss many wayside springs of happiness!
Selected.