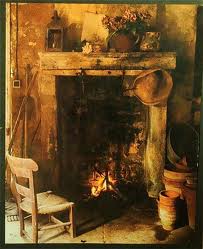 THE KING'S DAUGHTER.
BLANCHE, where is the Isle of Wight?" asked Louise. "It is such a bother to look up all the places that one comes, to in reading."
"Why, you dear child," began Louise's older sister, "don't you know that the Isle of Wight is a lovely island in the English Channel? I'd like to be there this cold day, away from the wind, and among the beautiful myrtles, fuchsias, and verbenas."
Louise liked to hear about flowers, and about pleasant, sunny places, where one need never shiver nor complain of the cold, rough winds of winter.
Throwing down her book, she drew her little chair close to the table where her sister was painting—a gentle hint that she would like a story about the
Isle of Wight.
But Blanche smiled, and shook her head, and said, "Not just now, dear, for I have my work, and you have yours. If you will take the trouble, though, you can find out a great deal about the Isle of Wight in a book that I will let you take; and tonight I will tell you about some one who used to live there:"
Louise looked at the old clock in the corner, and sighed to think how many hours must pass before "night." Yet the time, seemed to go much faster after she had decided to see what she could find out for herself about the Isle of Wight.
"I suppose, Blanche, that you are going to tell me about Dr. Thomas Arnold, who was born there," she said. "He did a great deal to improve the public schools in England."
"Hello, Louise! You don't mean to say that you have been reading Tom Brown at Rugby?" shouted Dick, running in at that moment. Louise did not know what Dick was talking about. She was quite sure, however, that he was laughing at her speech about the public schools.
She did wish that Dick would keep out of the way sometimes. Blanche made it all right, however.
"True enough," she said, "Dr. Arnold was born on the Isle of Wight. He did a great work for the schools in England by making his own school at Rugby so good. Some day you and I will read all about it in Tom Brown at Rugby.
But just now, Dick, Louise and I are going to talk about some one else who lived on the Isle of Wight. You may stay and listen if you wish."
"All right," said Dick. "Was your man a soldier, or anything of that sort?"
"I am going to tell you about a woman," said Blanche. "Her life has been written, and translated into a great many languages, and read by thousands in almost every part of the world."
"Let me think," said Dick. He thought he knew a great deal about history; but he could not remember just then, about any very remarkable woman who was born on the Isle of Wight. "Was she one of the British queens?"
He asked. "No; she lived and died not so very many years ago, though it was before any of us were born. Her grave may be seen now in a pretty church-yard on the isle."
"Oh!" cried Dick, just the least bit disappointed.
"She was a King's daughter though," said Blanche. "One day a minister was sitting at his study-window, when some one knocked at his door, and handed him a letter. It was from the King's daughter, asking him to come to the funeral of her sister. The minister had never seen the writer, but her letter made him wish to know her. Yet it was not well spelled nor well written." Dick and Louise thought this strange, since the writer was, as Blanche said, a King's daughter.
"When the minister had read the letter carefully, he asked, Who brought this letter?'
"He is waiting outside at the gate, sir," was the reply.
Here Blanche began to read from a little book:—
"I went out to speak to him, and saw a venerable old man, whose long hoary hair and deeply-wrinkled countenance commanded more than common respect. He was resting his arm upon the gate, and tears were streaming down his cheeks.
On my approach, he made a low bow and said,—
"Sir, I have brought you a letter from my
daughter, but I fear you will think us very bold in asking you to take so much trouble." ": By no means,"
I replied. "I shall be glad to oblige you and any of your family in this matter, provided it is quite agreeable to the minister of your parish."
"Sir, he told me yesterday that he should be very glad if I could procure some gentleman to come and bury my child, as he lives five miles off, and has particular business on that day. So, when I told my daughter, she asked me to come to you, sir, and bring that letter, which would explain the matter."
"I desired him to come into the house, and then said, 'What is your occupation?'
"Sir, I have lived most of my days in a little cottage six miles from here. I have rented a few acres of ground, and kept some cows, which, in addition to my; day's labor, have been means of supporting and bringing up my family.'
" 'What family have you?'
" 'A wife, now getting very aged and helpless, two sons, and one daughter; for my, other poor dear child is just departed out of this wicked world.
" 'Poor thing! She did not use to take to such good ways as her sister; but I do believe that her sister's manner of talking with her before she died was the means of saving her soul. What a mercy it is to have such a child as mine is! I never thought about my own soul seriously till she, poor girl! Begged and prayed me to flee from the wrath to come.'
"How old are you?'
"'Near seventy, and my wife is older; we are getting old and past our labor, but our daughter has left a good place, where she lived in service, on purpose to come home and take care of us and our little dairy. And a dear, dutiful, affectionate girl she is.'
" 'Was she always, So?'
" 'No, sir., When she was very young, she was all for the world and pleasure and dress and company. Indeed, we were all very ignorant, and thought if we took care for this life and wronged nobody, we should be sure to go to heaven at last.
My daughters were both willful, and, like ourselves, strangers to the ways of God and the word of his grace. But the eldest of them went out to service; and some years ago she heard a sermon preached
by a gentleman who was going out as chaplain and from that time she seemed quite another creature.
She began to read the Bible, and became sober and steady. The first time she returned home afterward to see us, she brought us a guinea [five dollars], which she had saved from her wages. She said, as we were getting old, she was sure we should want help; adding that she did not wish to spend it in fine clothes, as she used to do, only to feed pride and vanity, She said she would rather show gratitude to her dear father and mother, because Christ had shown such mercy to her.'
"He was a reverend old man; his furrowed cheeks, white locks, weeping eyes, bent shoulders, and feeble gait, were characteristic of the aged pilgrim. As he slowly walked onward, supported by a stick, which seemed to have been the companion of many a long year, tears of sympathy came to my eyes."
Dick and Louise wondered more than even Blanche had said that the writer of the letter was a King's daughter, and yet the minister spoke of her father as a dairyman!
"The story," said Blanche, "goes on to tell how the minister visited the young woman, first in a family where she was staying for a time, then in her own home. Here are a few of his words about her home: I approached the village where the good old dairyman dwelt, I observed him in a little field driving his cows before him toward a yard and a hovel which adjoined his cottage. I advanced very near him without his observing me, for his sight was dim. On my calling out to him, he started at the sound of my voice, but with much gladness of heart welcomed me, saying, "Bless your heart, sir; I am very glad you are come; we have looked for you every day this week." The cottage-door opened, and the daughter came out, followed by her aged and infirm mother. I dismounted, and was conducted through a neat little garden, part of which was shaded by two large, overspreading elm trees, to the house. Decency and order were manifest within and without.
No excuse was made here on the score of poverty for confusion and uncleanness. Everything wore the aspect of neatness and propriety. On each side of the fireplace stood an old oaken armchair, where the venerable parents rested their weary limbs after the day's labor was over. On a shelf in one corner lay two Bibles, with a few religious books and tracts. The little room had two windows: a lovely prospect of hills, woods, and fields appeared through one; the other was more than half obscured by the branches of a vine which was trained across it; between its leaves the sun shone, and cast a cheerful light over the whole place. This, thought I, is a fit residence for piety, peace, and contentment. May I learn a fresh lesson for advancement in each, through the blessing of God, on this visit!'"
"What do you mean, Blanche?" asked the children. "Just now you said that she was the daughter of a King, and now you call her the dairyman's daughter.' How can both be true."
"Her earthly father was indeed a poor dairyman, Dick, just as you read in the story. But do you not know that all who love Christ are the children of the heavenly King? I want you to read every word of the pretty book called
The Dairyman's Daughter,—
all the beautiful letters she wrote to her minister, and how her wise words and holy life helped him to be a better minister; how her example was a blessing to all who knew her; and how her story, as written in that book by Mr. Leigh Richmond, has led many others to love Jesus."—
S. S. Visitor.