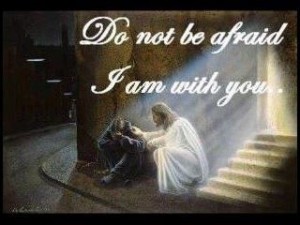 Afraid
WHEN we feel afraid, what a relief it is to be told by someone who has power to protect us that no harm shall come near us. Most little children think father and mother can keep them from every danger, and so long as they are near, they do not feel afraid. But we cannot always have our parents with us; and even if we could, a great many times it is not in their power to relieve us, although they would be glad to do so. If we want to be kept from every evil, we must trust in One who is "able to save to the uttermost." David says, "What time I am afraid, I will trust in Thee." Ps. 56:3. He did not fear, because his trust was in the Lord. That agrees with Isa. 26:3: "Thou wilt keep him in perfect peace, whose mind is stayed on thee, because he trusteth in thee." If we comply with the conditions revealed in the word of God, which is obedience to all his commandments, we, too, may safely trust in him, and be kept in perfect peace.
The following true incident is a beautiful illustration of that simple, childlike trust in God which we all may and should experience:— Little Johnnie, aged four years, was sent by his parents in care of a friend to visit his grandparents, a distance of eighty miles. It being before the days of railroads, the journey was made by stage; and in order to make it by daylight, it was necessary to stop one night on the way.
Johnnie and his friend reached the home of an acquaintance in time for supper, after which Johnnie went to bed, with the understanding that he was to be left alone until it was time for his friend to retire. The chamber being cold, nothing was said to him about prayer until he was in bed, when he was asked if he wished to offer his prayer.
"Shall you leave the light?" asked Johnnie.
"What would your mother do about it?" asked his friend.
"Oh! She would not. She says little boys must go to sleep in the dark."
His friend thought so too, and as he saw that Johnnie was afraid, he waited. Soon Johnnie said, "I don't know as I can pray in this strange place."
"Did your father ask the Lord to bless you this morning?" his friend asked.
"Oh, yes!"
"And I think as soon as we were out of your mother's sight, she went to her room, and asked the Lord to take care of us on our journey."
"Yes, she said she should."
"And tonight they will pray for you again."
"Yes, I know."
"Now, don't you want to pray yourself?" Johnnie waited a moment, and then sprang up in bed. "Why, is it the same Lord here in Lexington that my father and mother pray to in Boston"
"Yes, the same. The same who said, Suffer the little children to come unto me.' "
"Oh! I know him, and I love him. Why, I didn't know it was the same Lord!" And clasping his hands, he repeated, "Our Father," and, "Now I lay me," and then offered a few sentences expressing his own love and desire, as usual, after, which, he said,—
"You may take the light now; I am not afraid any more. I didn't know it was the same Lord here."
We, too, have the same Lord that Johnnie had. Let us trust "in the Lord forever; for in the Lord Jehovah is everlasting strength."
M. J. C.